Latest: NASA uses the APON Kit to collect plasma in space
Lab Quality
Clinical Testing,
At-Home
Introducing the APON™ Kit, First and Only At-Home Plasma Collection and Testing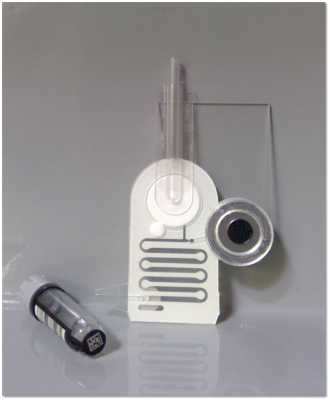 Self-collected, easy, and convenient
No equipment needed and quantifiable
First and Only At-Home Plasma Collection
Clinical lab quality plasma obtained anywhere in less than 3 minutes. Eliminates the phlebotomist, cold-chain transport, lab tech, and centrifuge infrastructure.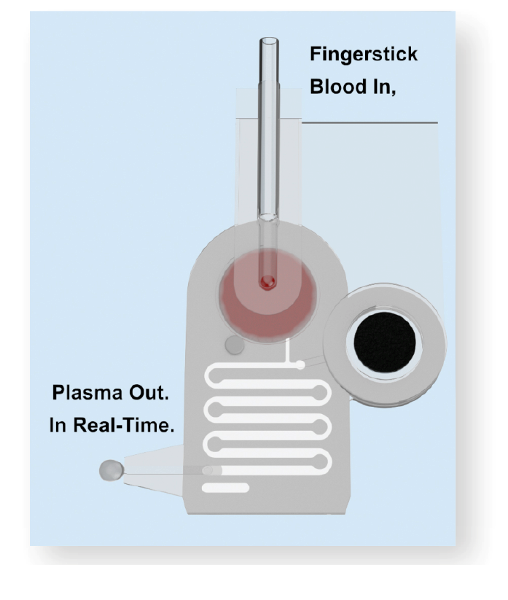 Pure and relevant sample: Requires only a few drops of blood and through passive elution, extracts high quality purified plasma.
No equipment needed and quantifiable: Eliminates the challenges and errors associated with hemolysis and dried blood sample processing.
Self-collected, easy and convenient: Enables labs and researchers anywhere to engage in remote or at-home plasma collection.

Drop self-collected finger-stick blood into APON Kit for passive elution.

Self-collect plasma sample in less than 3 minutes

USPS mail back for results at-home
Remote Blood Collection is Difficult Today
Of diagnostic test require blood test with complex processing only performed in a lab.1
Of rejected samples are due to hemolysis, red blood cells bursting, leading to misdiagnosis and incorrect treatment.2
Of patients live two hours from a clinical study site marking blood collection difficult with remote access.3
Current technologies cannot perform lab quality blood-based clinical testing in remote settings.
GattaCo is revolutionizing clinical testing from anywhere.

Direct to
Consumer Testing

Decentralized
Clinical Trials
1. DX Insights. The Essentials of Diagnostics whitepaper. January 2012
2. Koseoglu M, et. al, Effects of Hemolysis Interface on Routine Biochemistry Parameters. Biochem Med 2011; 21:79-85
3. Deloitte Insights. Transforming the Future of Clinical Development. Feb 2018